Ideas to Idesign is a Mission
From Creative Vision to Impression
From Simplicity to Perfection
Our Efforts to your Satisfaction
About
we imagine...we design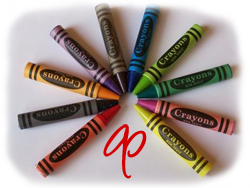 Starting our journey way back in 2011, we at AshuP. Creatives have achieved exponential success in performing our commitments to all associated with us, both domestically & internationally… AshuP. Creatives is a Design Hub focussed on Print Media Graphics Design and Website Design & Development. We believe in continuous growth and development through dynamism, trust, honesty and sincerity. We, being a service oriented company give more value to customers satisfaction and relationship. We have a very proficient and collaborative team, which works with full integrity to do their best at every level.
We believe in nothing less than excellence and quality delivery with 100% client satisfaction.
Our VISION is 3-Fold:
Creative Ideas to Intellectual Designs
Pixel-level Perfection
Happy Clientele
We believe quality over quantity wins every time.. We think the best way of working is to keep alive the enthusiasm of creation throughout the project. That means skipping the typical 'client and vendor' relationship and treating each other as partners.
Limitation to Creativity is Imagination. Influence of creativity should never be underestimated as it's the most valuable asset of any design hub and it truly is rare. Anyone can be taught to manage a client's account but not everyone can create or design beautiful things.
Testimonials
"Synonym for creativity is Ashu Patodia. Personally i came to her with zero expectation, but what I got in return was beyond what I could have even expected. She is not only an excellent designer but best part of working with her is that she can easily read what client expects. I had a very selective design pattern in mind but she grabbed it very quickly and customized it to look more beautiful and elegant. Her design skills are excellent. One thing which is really appreciable about Ashu is that she keeps suggesting new ideas and takes charge of the work completely.
Her work approach is very professional; she keeps a very regular and efficient communication with the client. There was hardly any requirement for rework in our project and we were able to finish it before the timeline. She even went overboard in giving extra touches to our website, these shows her commitment towards work. Praise doesn't end here for Ashu's work and working style. But I will let my website do that for the people who visit her site and who plan to work with her in future.
I will strongly recommend anyone who wants to work with Ashu 'Not to think twice' before working with her. Every penny spent on getting the work done by Ashu is worth it. Keep up the good work."
Gurdaspur Business School
"Working with Ashu has been a very professional and pleasant experience. Her work is the reflection of her expertise in the field and her genuine effort. It was very easy for me to explain her the ideas behind the concept. She has been equally participative in shaping up the whole idea. I will like to work again with her near future."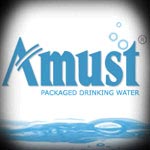 "Ashu Patodia did a great job in designing our web page. She was very patient and diligent in every step of the way. Communication was excellent, the revisions asked by us were made very quickly. We are extremely pleased with her work."
Madhu Jha Pathak, Proprietor, Astrolotuss
"Ashu is an excellent web designer. She has great understanding, integrity and she has the patience to listen which is a rare quality now-a-days. These things made me very comfortable and I was sure my website will be fantastic.I wish Ashu great success."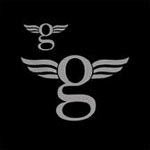 "In my experience, Ashu Patodia has consistently been a pleasure to work with because not only does she have a professional approach and good ideas, she makes an effort to understand the client's project and aesthetic preferences with minimum instruction and completes projects in realistic timelines without requiring any follow-up at all."
Sharmila Ahuja, Designer / Brand Owner Sharmila
"Ashu is responsible for creating the stunning website for my brand. Being a creative person myself, I find myself very tough to please. Ashu is a rare combination of aesthetic sense and technical know-how. Its a pleasure to work with her because she is very patient and amicable. One of the few professionals who deliver value for money."
Dipankar Datta- VP, eSynapsis, India
"Ashu is like our one stop shop for all designing needs. She has re-done our website, logo and stationery in just a week to our complete satisfaction. We are happy with her ability to quickly understand what the client requires, thus minimizing rework and multiple discussions. I would not hesitate to recommend her to any company wanting to create or redo their website."